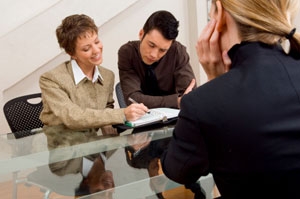 All States Notary, Inc. (ASN) is a Nationwide Notary Public Signing Service specializing in loan and real estate document notarizations. We also assist with business and other document notarizations.
Our clients include title and escrow companies, financial institutions, mortgage brokers, real estate agents, attorneys, and various other businesses that use the services of a notary public. We are committed to making it easy for our clients to find a qualified loan signing agent allowing them to concentrate their resources on their core business.
ASN also provides Live Scan Fingerprinting and Apostille Service. Apostille authenticates a notary public's signature on documents that are being used outside of the USA. We offer various levels of Apostille service to accommodate your needs. Ask us about our 24 hour rush service (available in selected areas).
Our notary service, based in California since 2003, operates nationwide. We have a vast network of mobile notaries to service all 50 states. Whether you need a traveling notary public in Los Angeles, New York, Miami, Denver or any other city/county, we can accommodate your loan document signing needs.
Our notaries public are experienced and available when and where you need them to be.
Need a Spanish speaking signing agent or one who speaks Tagalog or any other language? No matter your request ASN will find the right notary for you.
We work with commissioned notaries who can receive your documents by email, overnight delivery or may be able to pick up the documents from your location.
We are dedicated to providing professional services that you can count on.
Loan and real estate document notarizations
Business document notarizations
Mobile Live Scan Fingerprinting for Attorneys
– Beat the deadline so that you can stay compliant with the California Rule of Court! –
24/7 signing services
Experienced mobile loan signing agents in all 50 states
Foreign language speaking notaries
Our traveling notaries can meet you at your home, work, or other convenient meeting places
Same day service
Personal pickup, delivery and return of documents
Electronic documents by email
Overnight delivery
Next day return shipping
Laser printer
Fax capabilities